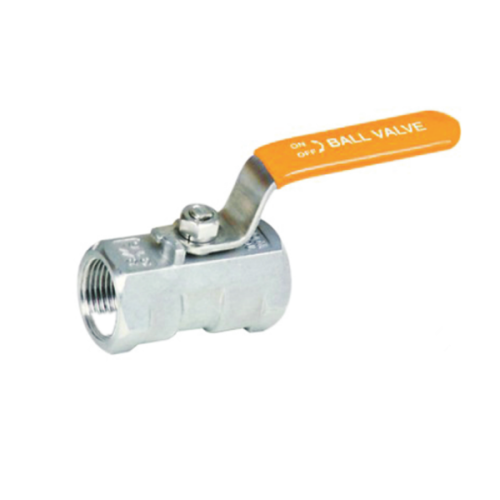 1000PSI Stainless steel corrosive liquid one piece model ball valve
Item specifics
Working pressure

1000 PSI
Body material

Stainless Steel 316
Temperature range

-20 to 232 to 350
Thread type

G, NPT, BSP, BSPT, DIN259/2999
Description
1000PSI Stainless steel Corrosive liquid one piece model ball valve
A ball valve is a form of quarter-turn valve which uses a hollow, perforated and pivoting ball to control flow through it. It is open when the ball's hole is in line with the flow and closed when it is pivoted 90-degrees by the valve handle.The handle lies flat in alignment with the flow when open, and is perpendicular to it when closed, making for easy visual confirmation of the valve's status.

Ball valves are durable, performing well after many cycles, and reliable, closing securely even after long periods of disuse. These qualities make them an excellent choice for shutoff and control applications, where they are often preferred to gates and globe valves, but they lack their fine control in throttling applications.

In the case that a ball valve is used for cryogenics or product that may expand inside of the ball, there is a vent drilled into the upstream side of the valve. This is referred to as a vented ball. Safety is the number one concern when engineers specify a vented ball.
A ball valve should not be confused with a "ball-check valve", a type of check valve that uses a solid ball to prevent undesired backflow.
Other types of quarter-turn valves include the butterfly valve and plug valve and freeze proof ball valve.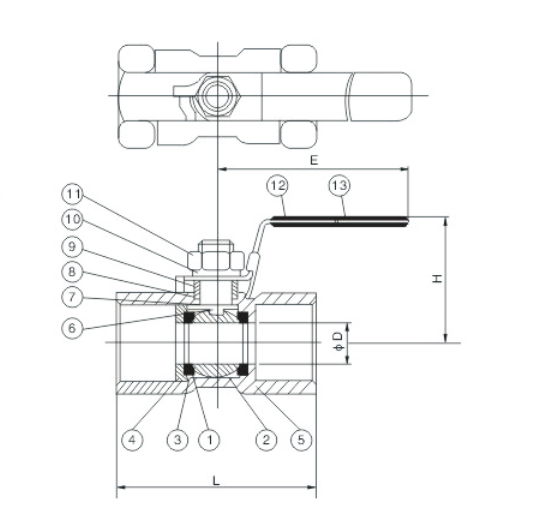 Main Damensions