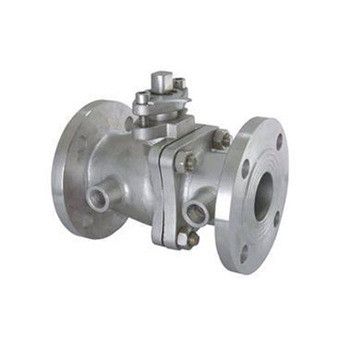 WCB steam insulation jacket flanged chemical resistant ball valve
Item specifics
Pressure:

PN16, PN25, PN40, PN64, PN16 ,PN25,PN40, PN64
Material:

WCB, ZG1Cr18Ni9Ti,ZG0Cr18Ni12Mo2Ti
Temperature of Media:

less than 150℃
Applicable medium:

acetic acid, nitric acid, steam
Size:

DN15-DN250/customized
Description
Features of

BQ41F WCB steam insulation jacket flanged ball valve

WCB insulation ball valve has the characteristic of heat and cold preservation. Valve is manufactured according to GB standard, connection flange according to 79-97 standard, Applied in petroleum, chemical, metallurgical, pharmaceutical industry.

Due to the use of steam jacket insulation, so even if the outside temperature dropped to below zero, the valve is still flexible operation to ensure that the pipeline can be disconnected, this advantage is what general valve doesn't have. It is the ideal control valve for heavy oil delivery pipes.

According to user needs, inject into the jacket with steam, heat transfer oil, cooling water, cold air and so on, so that the entire valve temperature will rise or drop to the required temperature, to prevent the crystallization of the media.
Nominal pressure:1.6-6.4MPa
Applicable temp.:≤150℃
Applicable medium: Acetic acid, nitric acid, water, air, and some corrosive medium
Material of BQ41F WCB steam insulation jacket flanged ball valve