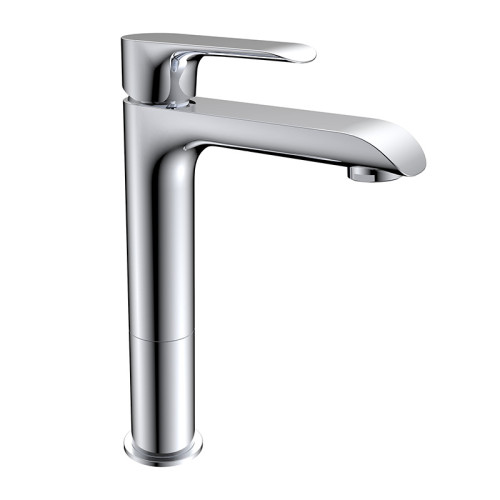 Modern mixer tap faucet basin faucet for bathroom
Description
Modern mixer tap faucet basin faucet for bathroom

A faucet & tap material determines its durability. Our faucets & taps are made of high quality brass, which minimzes the chance of corrosion and rust from occurring.
Brass, ABS lock nut, easy and convenient to install
BASIN FAUCET & TAP
Immerse yourself in the beauty of nature-inspired design with the simple, slender silhouette of the ino bathroom faucet. Made from solid lead-free brass, ino bathroom sink faucets feature a custom laminar flow for natural and stream-like water delivery. The striking design of this single handle faucet offers a light and airy look that matches a variety of decor styles. A streamlined handle blends organically with the faucet body and rotates for precise temperature control.





KITCHEN FAUCET & TAP
The flair of the handle and curve of the spout creates a transitional look that works with all decorating styles. A single hole mount creates the cleanest look against custom countertops.
This kitchen faucet also features innovations make performing everyday tasks in your kitchen much easier.







SHOWER FAUCET & TAP
Brushed Nickel finish offers a sleek look, ensuring corrosion resistance and durable;
Air energy technology offer consistent powerful rain shower even under low water pressure;

R&D
As one of the industry's most R&D capacity of enterprises, We invested heavily in the advanced level of R&D and manufacturing hardware platform from Europe.Low-pressure casting,Gravity casting automatic polishing machinery,CNC automatic machine spectrograph for material.thickness of Plating test instrument air, pressure air pressure and water pressure testing equipment and other high-tech equipment.

We implements the technological process upgrading,Production upgrading,Business Process re-engineer and other aspects of the Management optimization ensuring to provide high quality of products and services to the users.

Standard export carton box Printing logo carton box Film wrapping box outside Wooden box for LCL