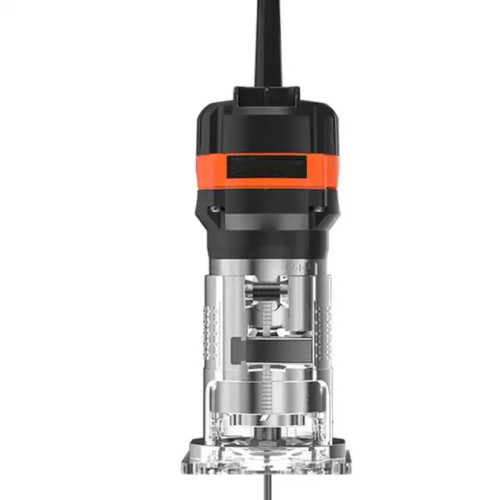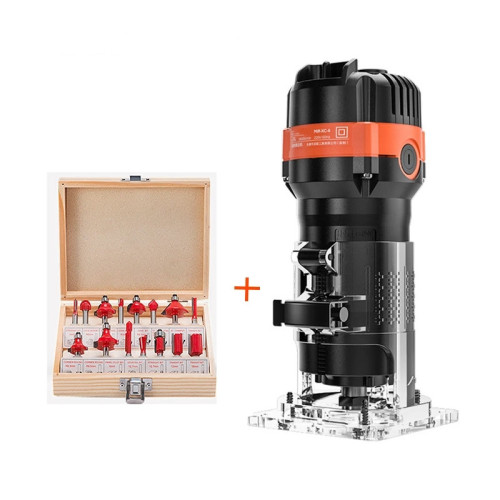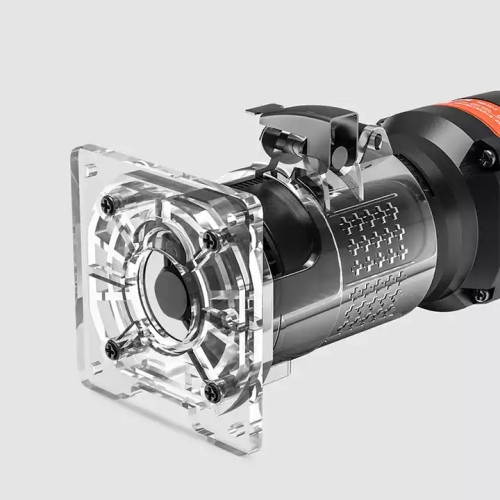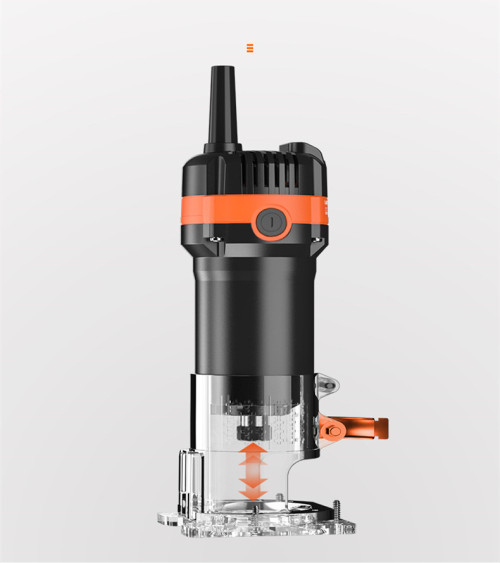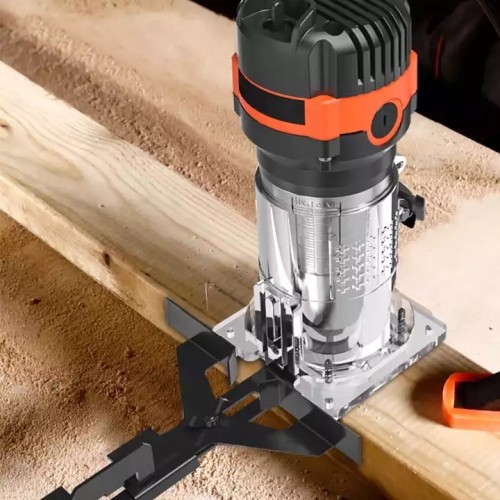 470W Wood Router Milling Machine Wood Laminator Palm Router Cutting Palmming Tool Electrict Trimmer 220V Wood Cutting Trimming Machine for Milling Engraving Slotting
Item specifics
Output

470W
Rated Voltage

220V
Frequency

50hz
Chuck Diameter

6.35mm
Body Material

Aluminum
No-loaded Speed

28000r/min
Motor Material

High Temperature Resistant Copper Motor
Size

195mm*90mm
Cord Length

1.9M
Description
470W Wood Router Milling Machine Wood Laminator Palm Router Cutting Palmming Tool Electrict Trimmer 220V Wood Cutting Trimming Machine for Milling Engraving Slotting
Output: 470W
Rated Voltage: 220V
Frequency:50hz
Chuck Diameter:6.35mm
Body Material: Aluminum
No-loaded Speed: 28000r/min
Motor Material: High Temperature Resistant Copper Motor
Size: 195mm*90mm
Cord Length: 1.9M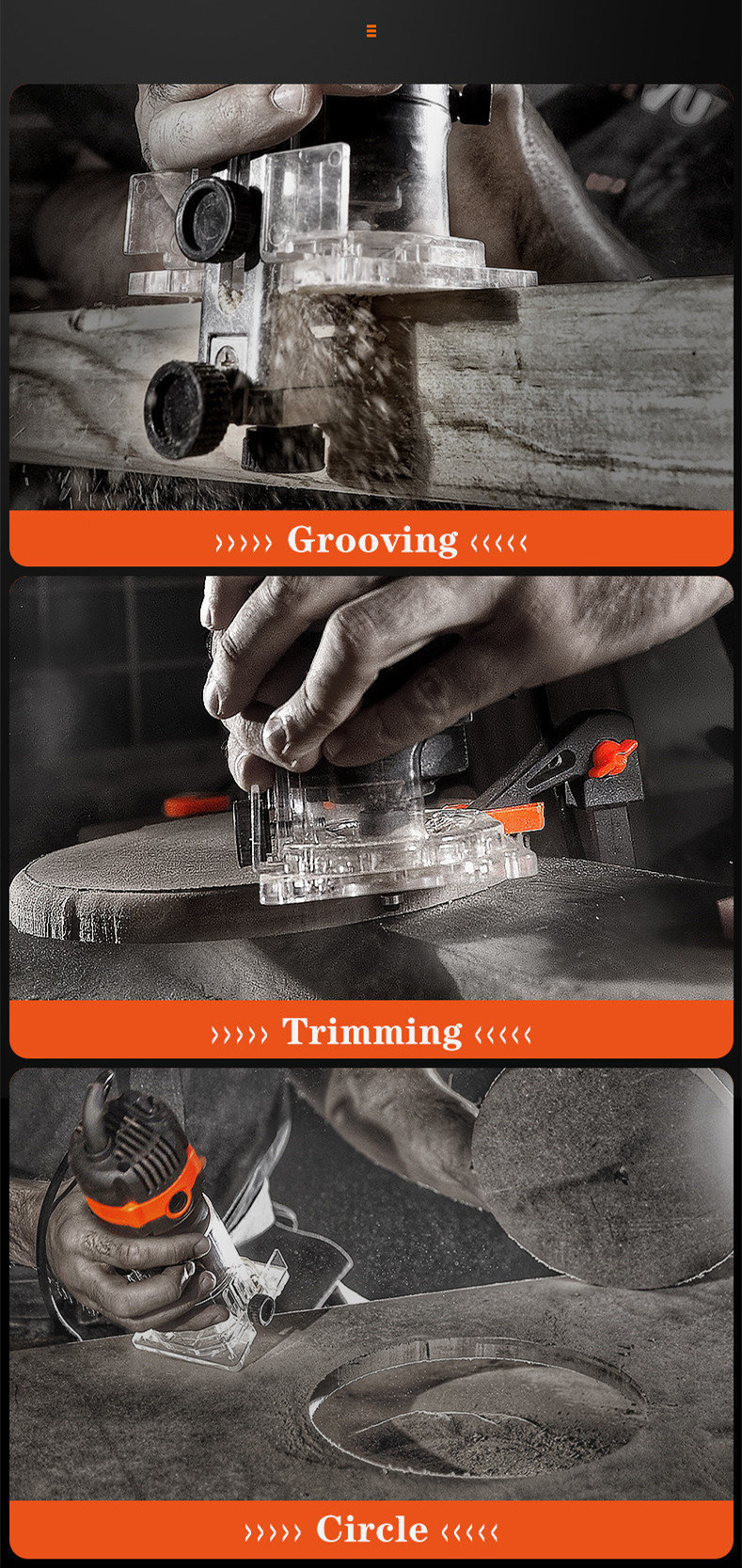 Widely Application
470W electric trimmer/ compact router is widely used in wood processing, grooving, trimming, such as cabinet processing, handicraft production, plastic sheeting, wood veneer and other similar materials chamfering, grooving, surface finishing, curve cutting, planning wood edge, pattern processing operations activities ,DIY etc.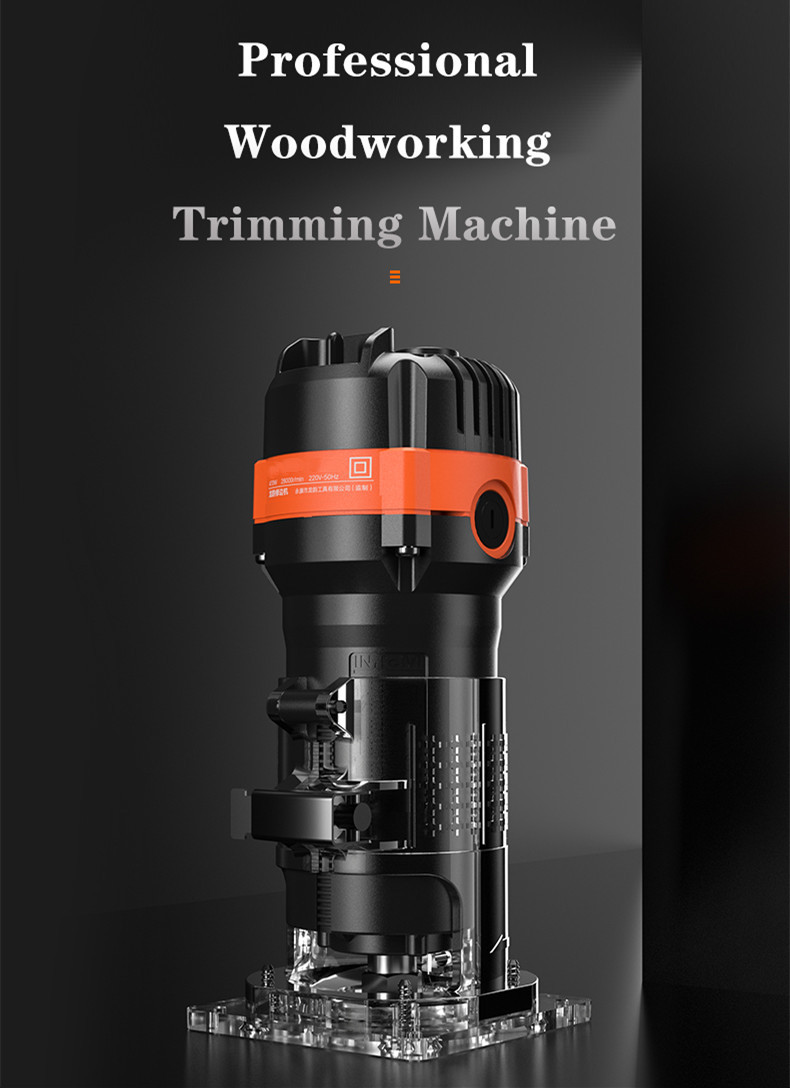 Fast Locking System and Depth Adjustment System
Fast locking system and depth adjustment system makes your work more convenient and higher efficiency. Clear scale, accurate positioning! With the help of the straight guide and trimming guide ensuring cutting is exact, curve processing stable.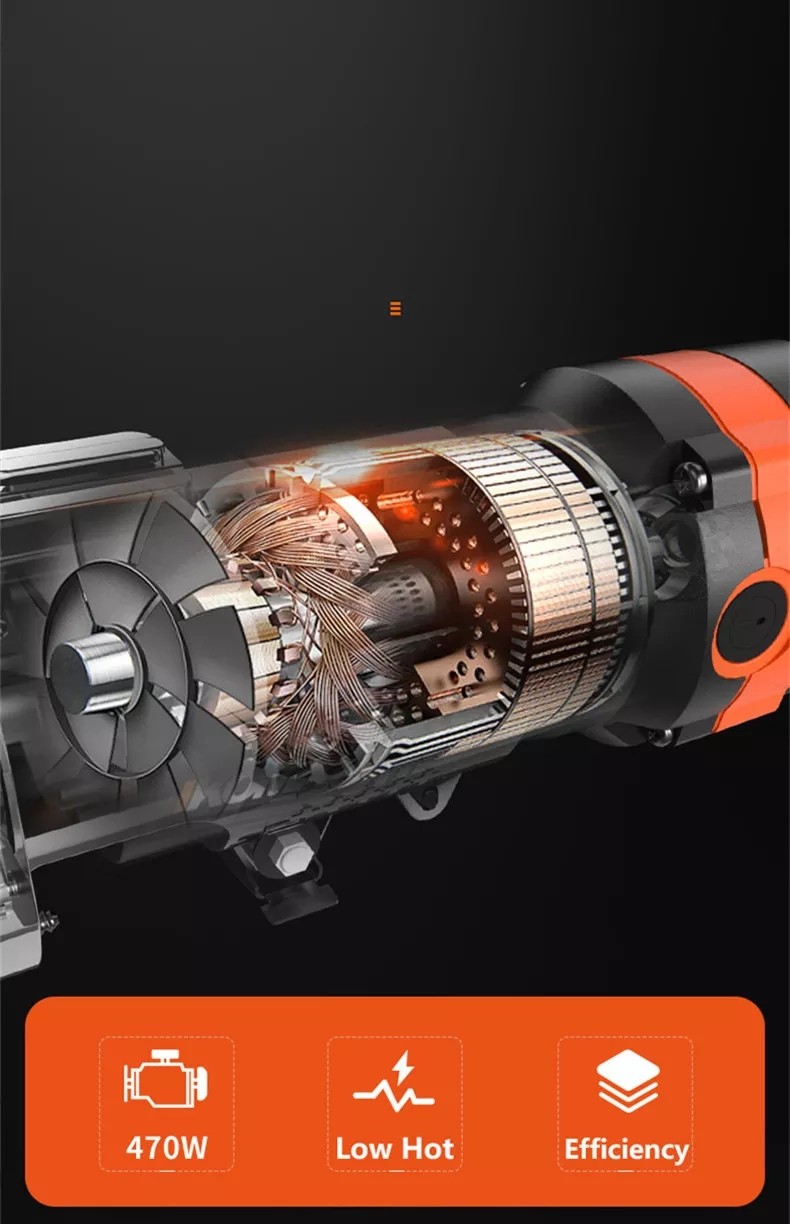 POWERFUL MOTOR
LOMVUM router has a powerful 470w motor with a high speed.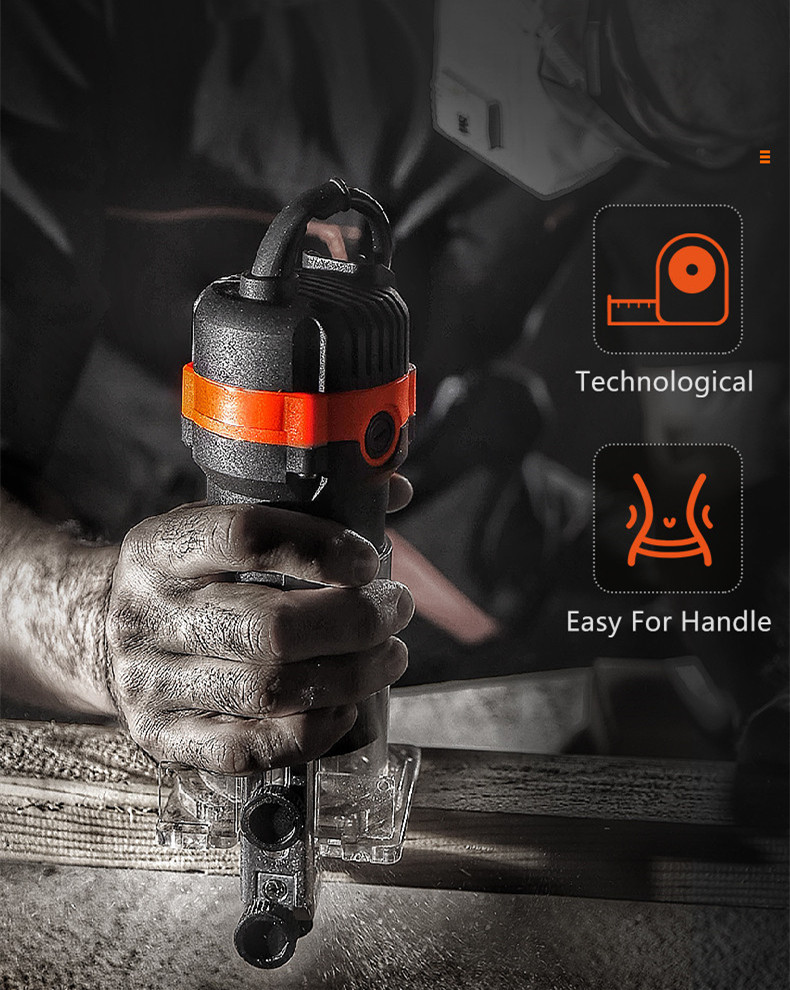 Aluminum Body Case
Aluminum body case is waterproof and dustproof, it is wear resistance and drop resistance improves the durability of the router.Silicone non-slip soft grip, comfortable, not easy to slip, more convenient operation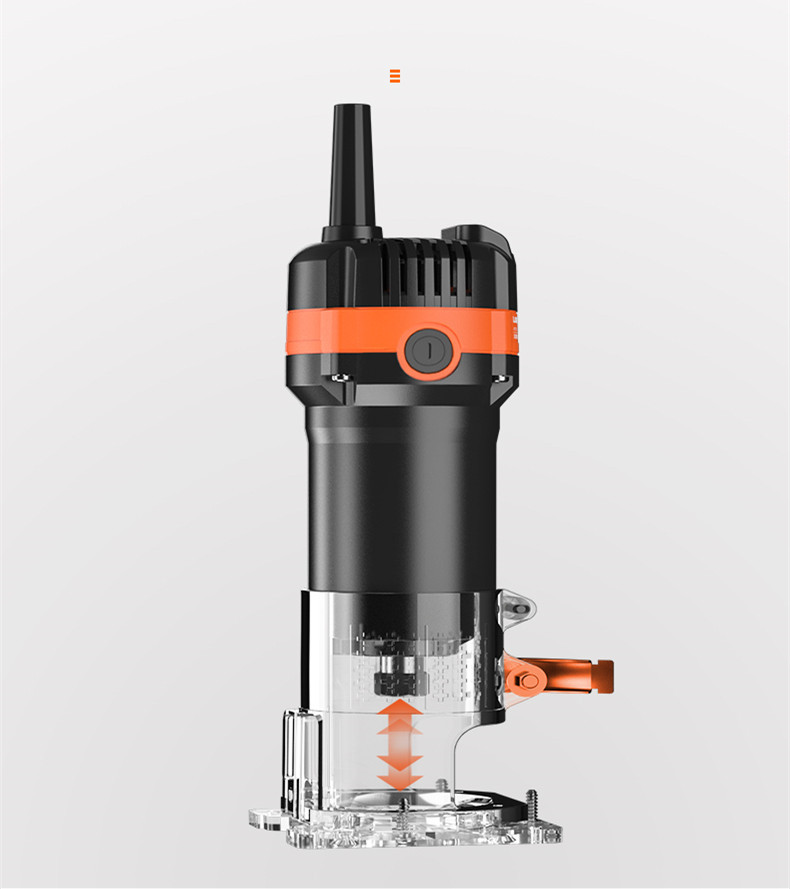 External Carbon Brush System
External Carbon Brush System you can replace original carbon brush, when the carbon brush easily and quickly.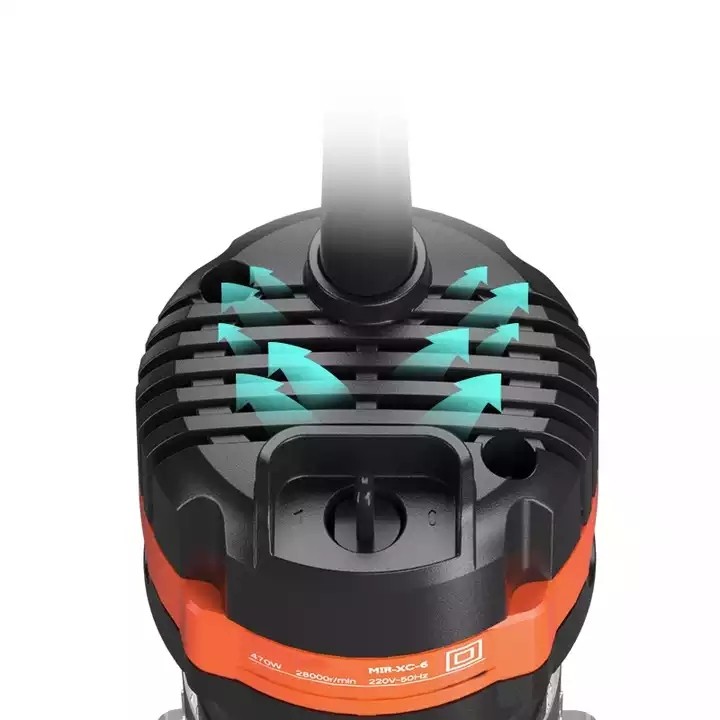 FAST Heat Dissipation
FAST Heat Dissipation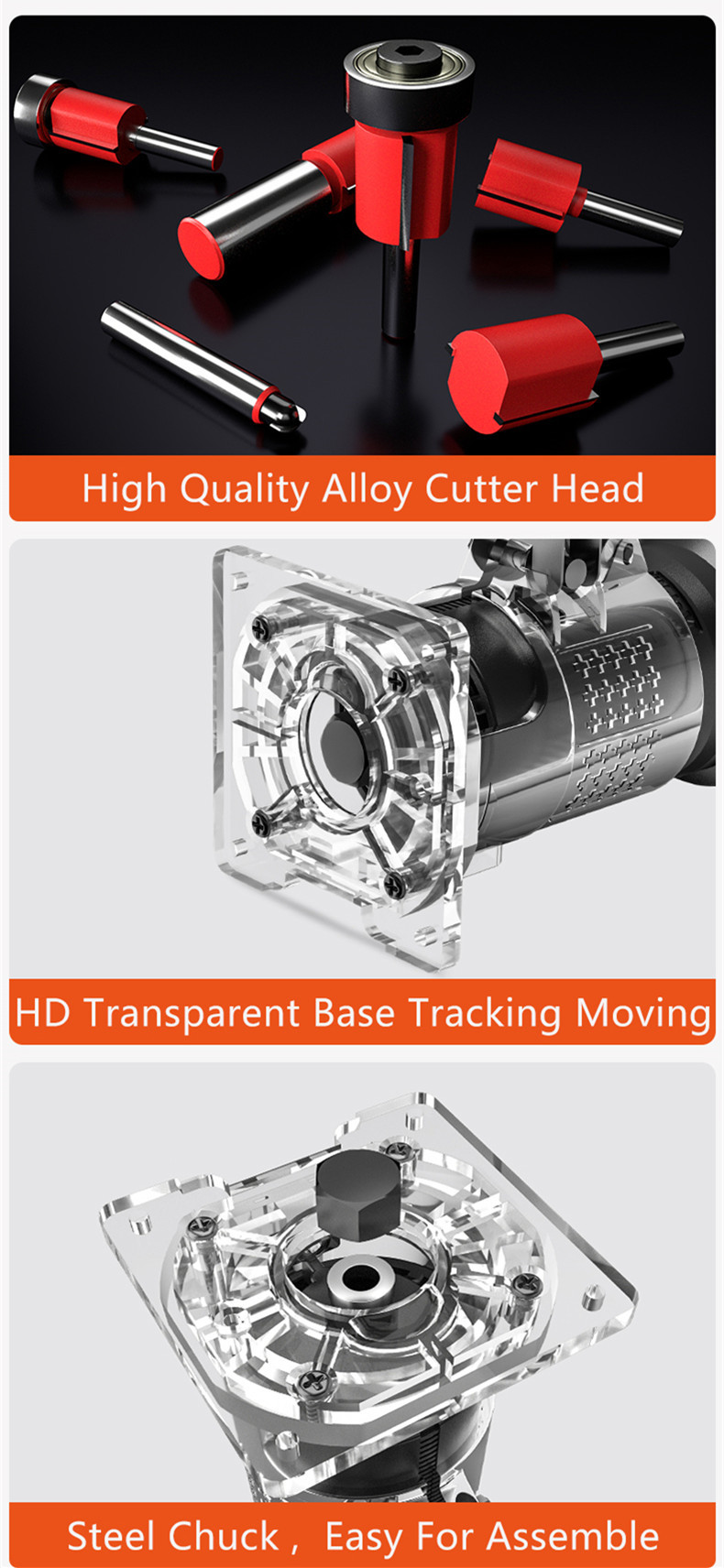 Transparent plastic fixed base
Transparent plastic fixed base provide superior visibility, you can observe the working track of the machine and adjust the machine at any time.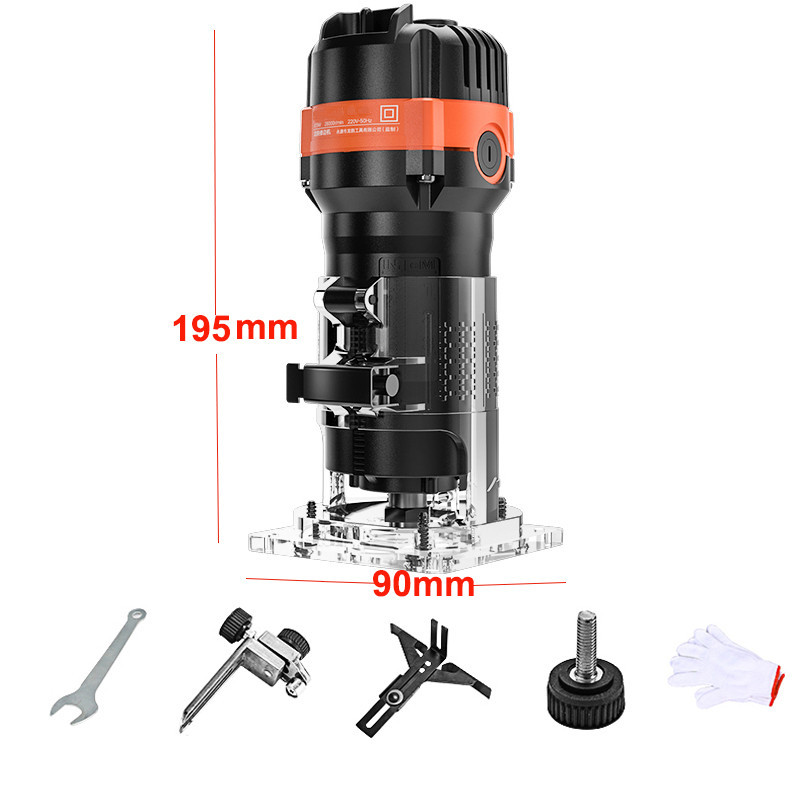 Big Chuck
Stainless steel chuck, clamping tighter, grinding precisely.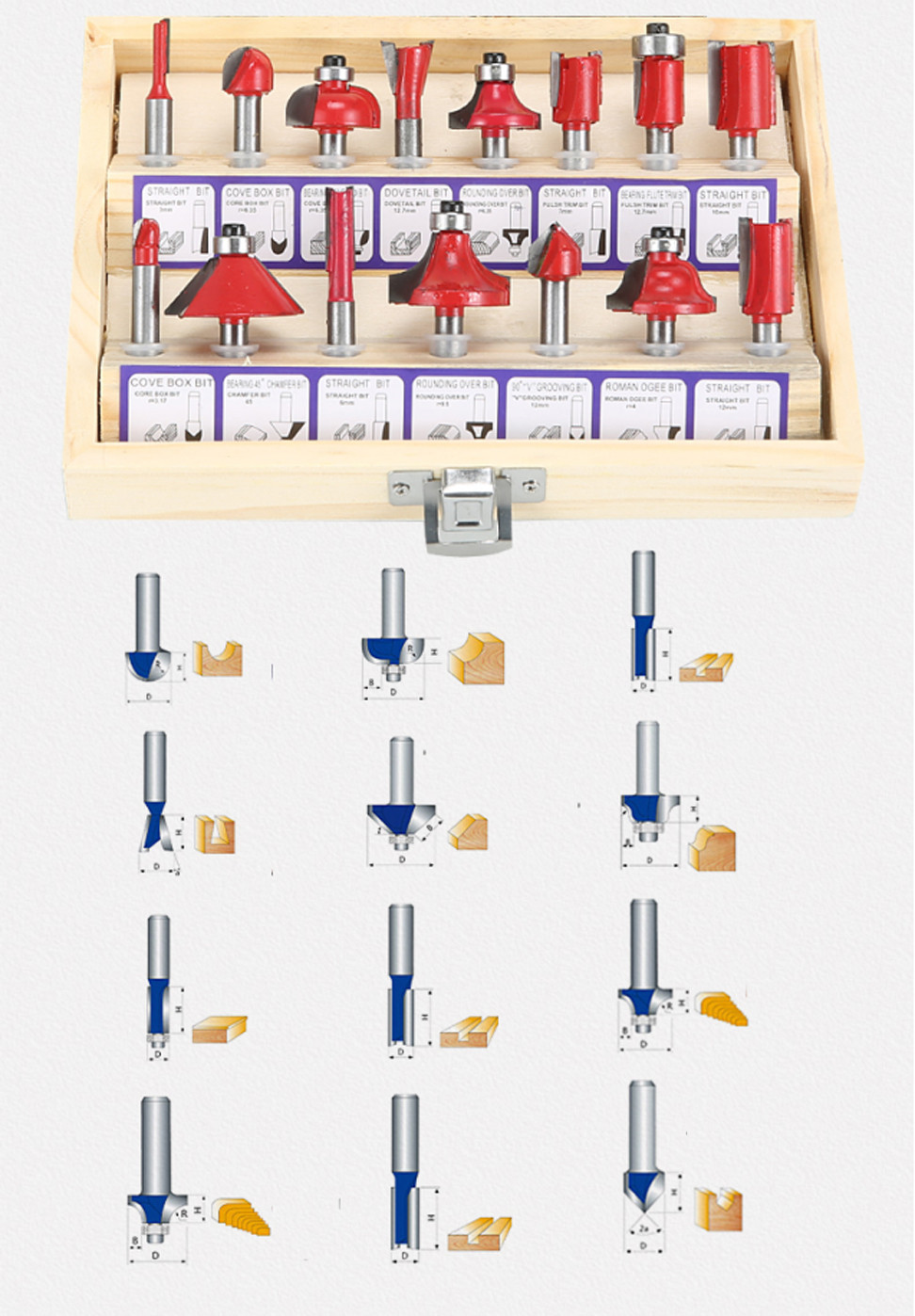 15 PCS CUTTER
Milling Cutters 15pcs/set 1/4''/8mm Shank Carbide Router CUTTER