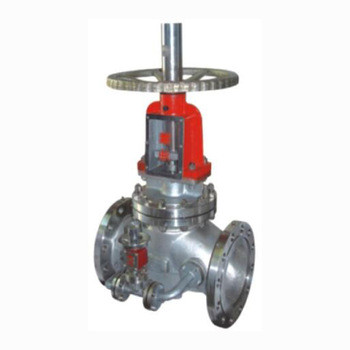 Bypass Type Brass Oxygen Globe Valve
Description
Bypass Type Brass Oxygen Globe Valve
The bypassa type globe valve dedicated oxygen is made of excellent silicon brass oxygen globe valve or stainless steel oxygen globe valve, which has the advantages of high mechanical strength, wear resistance and safety. The globe valve is only used in the oxygen pipeline, with the best explosion-proof flame retardant properties, eliminating the insecurity of oxygen pipeline.


Feature:
1, Fire resistant: the main components material is copper alloy, is not combustible material, even crash with the solid particles in high-speed air flow, the oxygen globe valve will not produce spark. Therefore, the globe valve has the best flame resistant performance

2, Safe and reliable: the globe valve has dust proof, waterproof, anti-oil device, all the parts which will meet with oxygen have been strictly decreased and oil-free treated before assembly, packing material is PTFE, to ensure the safety and reliability.

Dimension (Connection Size)