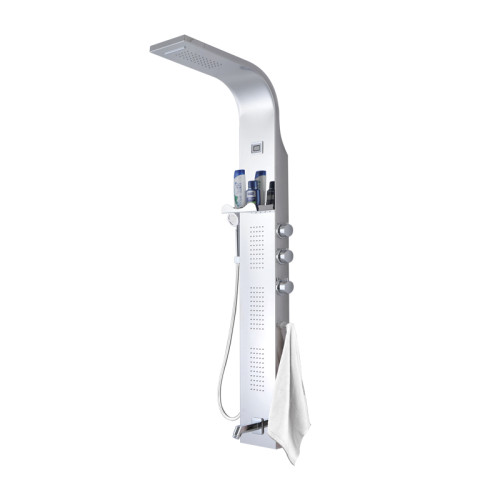 304 Stainless steel L type water full shower panel wall with body jet
Description
1. Shower panel body: 304 stainless steel
2. 304 stainless steel hook
3. 304 stainless steel holder
4. Accessories for installation: 304 stainless steel screws, rubber gasket, brass connection
5. Brass handle shower and 304 stainless shower hose
6. High quality brass valve and fitting for shower panel
15 years working in shower panel
Our new base covers an area of 60 acres, the main production plant 10,000 square meters, office support facilities nearly 5,000 square meters, a large vertical lathe and CNC machine tools and other testing equipment.
International sales and service team
Over 20 international services working for you with SOP.
We are not only sale products, we are doing market solution for you.