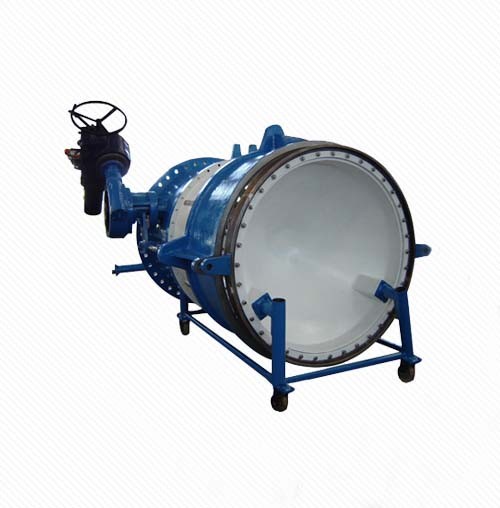 ZFG941H Water System Cast Iron Electrical Actuator Safety discharge Fixed Cone Valve
Item specifics
Seal

Metal seal
Connection

Flange
Guide hood

Available
Flow resistance coefficient

0.5(without guide hood)/1.4(with guide hood)
Actuator

Pneumatic, Worm gear, Electric, Hydraulic
Description

Fixed Cone Valve is a valve suitable for high water head, high flow rate working condition, working without vibration and cavitation. Commonly used in the following system:

1. Turbine set fault discharge valve (Bypass free discharge valve)
2. Dam vent discharge valve
3. Reservoir water supply pipe flow adjusting valve
4. Tap water supply system different area pressure adjusting valve
5. Especially suitable for the safety discharge of 0 backpressure, high flow rate pipe system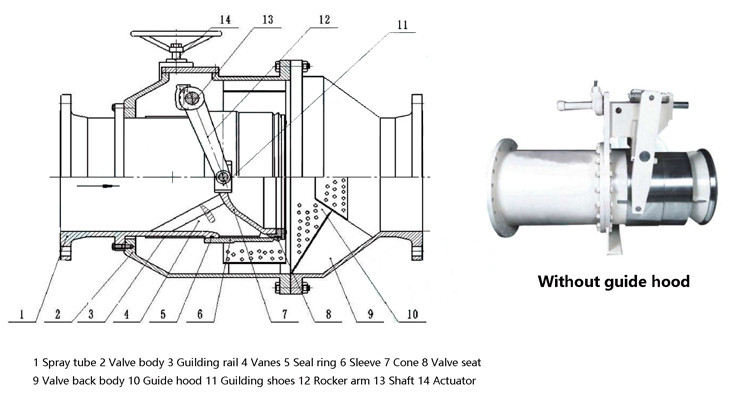 Fixed cone valve is mainly composed of spray tube, cone, sleeve, valve seat, guide hood, actuator and so on. Spray tube and cone are connected by vanes. There is open distance without wall between spray tube and cone, sleeve is installed outside spray tube, valve degree is adjusted by the sleeve axial movement Guide hood could be installed at the exit of valve, guide hood could change the status of output water. Valve is adjusted and controlled by actuator.
Cone valve has two structure types: Middle pipe type and discharge type. Middle pipe type is installed in the middle of pipe, to cut off, reduce pressure and control flow rate. Normally middle pipe type is installed with guide hood, to avoid the cavitation of the pipe behind valve. Discharge type is installed at the end of pipe, to discharge, sustain pressure and control water level.

Valve open degree and discharge flow has a linear proportional relationship , could achieve precise controlling and adjusting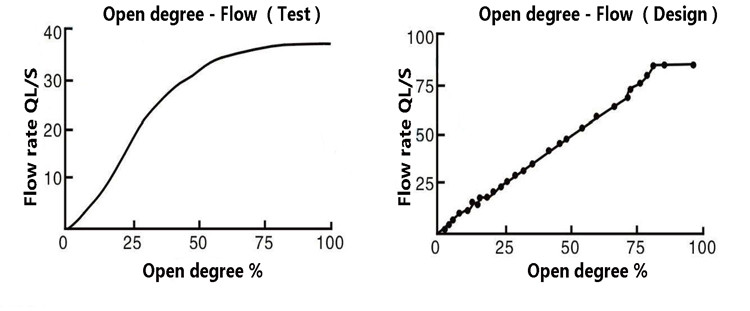 Good energy dissipation function: Fixed cone valve is made with a cone designed conforming to the characteristics of fluid mechanics. Cone is supported by vanes, when discharging, water will diffuse at cone angle, and decompose into thin spray form , water will atomize when frict with air, achieve excellent energy dissipation function.
In valve with guide hood, water is spray out from holes, water collided with each other, speed energy mostly disappeared, it could protect downstream pipe, building from striking.


Excellent anti-cavitation function: In valve, if the flow status changes, small high pressure bubble will be generated, if these bubbles breaks on the surface of valve or pipe, it will produce high instantaneous impact energy, will damage valve and pipe. It is what we called cavitation. In fixed cone valve, when water flows through the space between cone and sleeve, flow speed is high, pressure is low, high pressure bubble will be produced. Water will bubble speed flow rate falls sharply, pressure increases, bubble will break. Guide hood adopts advanced hydraulic design structure, There will always be a fluid flow back to guide hood and fixed cone periphery, to stop the bubble from attaching to the valve and pipe, to break valve in circulation water flow, protect valve from cavitation.
Small operation torque: In fixed cone valve , water pressure only produce radial pressure on the sleeve. Valve operation torque, and water pressure changing will not affect operation torque.
1.Slight vibration.
2.Special floating valve seat and metal seal design, ensure perfect sealing and long service life.
3.Low flow resistance loss. Design resistance coefficient is 0.5(without guide hood) or 1.4 (With guide hood)
| | | |
| --- | --- | --- |
| S.N. | NAME | Material |
| 1 | Spray Nozzle | Ductile Iron, WCB |
| 2 | Valve Body | Ductile Iron, WCB |
| 3 | Guide Rail | Al- Bronze |
| 4 | Vane | Ductile Iron, WCB |
| 5 | Seal Ring | NBR |
| 6 | Sleeve | Stainless Steel |
| 7 | Cone | Ductile Iron, WCB |
| 8 | Valve Seat | Stainless Steel Surface Welding Alloy |
| 9 | Back Valve Body | Carbon Steel, A3 |
| 10 | Guide Hood | Stainless Steel |
| 11 | Slide Shoe | Stainless Steel |
| 12 | Rocker Arm | Ductile Iron, A3 |
| 13 | Stem | Stainless Steel |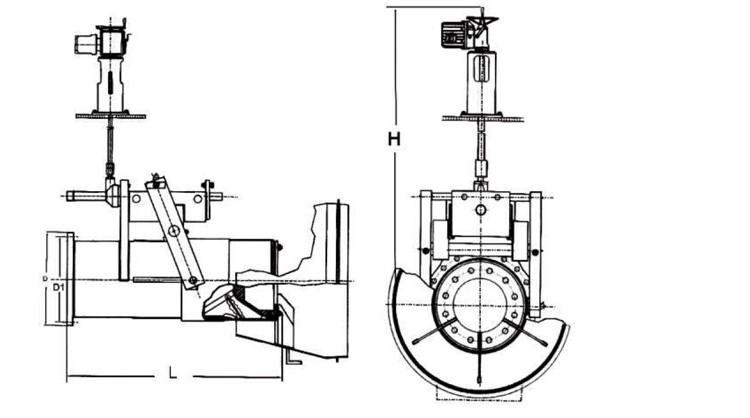 DN

L

H

D

D1

1.0MPa

1.6MPa

1.0MPa

1.0MPa

1.6MPa

2.5MPa

1.0MPa

1.6MPa

2.5MPa

600

1700

1820

Real size

780

840

845

725

770

770

800

2110

2250

1015

1025

1085

950

950

990

900

2650

2800

1115

1125

1185

1050

1050

1090

1000

2890

2980

1230

1385

1320

1160

1290

1210

1200

3450

3550

1455

1485

1530

1380

1390

1420

1400

3890

3910

1675

1685

1755

1590

1590

1640

1600

4550

4780

1915

1930

1975

1820

1820

1860

1800

5620

6100

2115

2160

2195

2020

2020

2070

2000

5900

6250

2325

2345

2425

2230

2230

2300